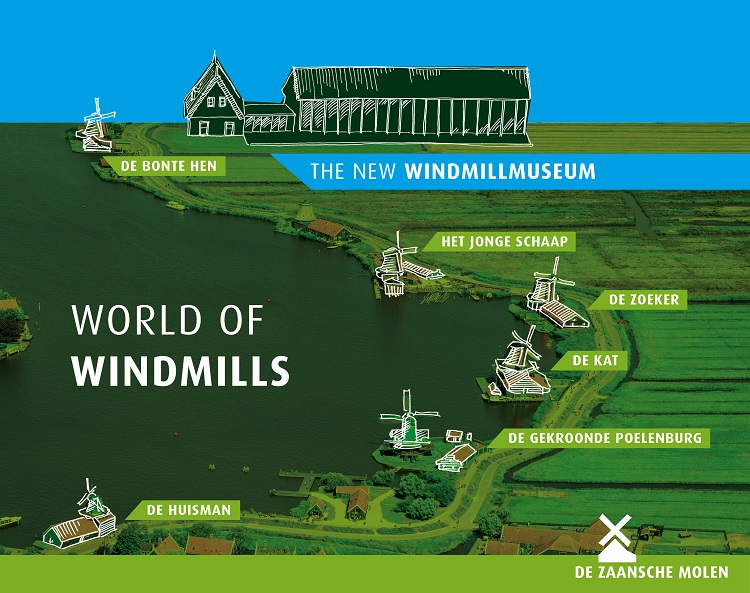 Three windmills stay open on the Zaanse Schans
De Zaansche Molen Association is taking corona measures
From Saturday 14 March 2020, the De Zaansche Molen will close two of its five industrial mills to the public.
Paint mill De Kat, oil mill De Zoeker and sawmill Het Jonge Schaap will remain open to the public. The maximum number of people who can visit a mill at the same time is limited to 50 people. Visit these three windmills for 9 € . Buy your tickets here
The measures apply in any case until 31 March.
More information: Peter-Jan van Steenbergen, general manager association De Zaansche Molen, [email protected] and +31 620867243.